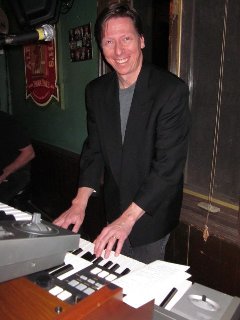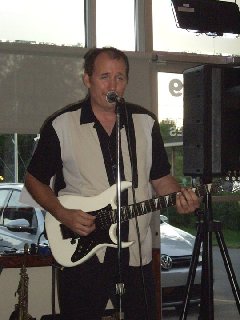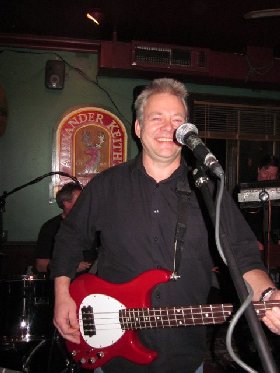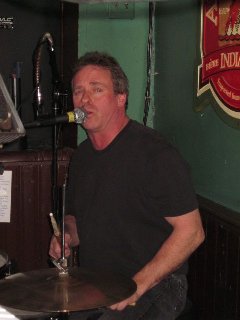 Cruisin' through Rock'n Roll Classics
| | | |
| --- | --- | --- |
| | | |
The Black Cadillacs formed in the fall of 1983 and continue to perform in and around the Montreal area. It's been 40 years, Folks !!!

Started by Kim, the band originally got together as a 50's & 60's group, which in the eighties was ripe for a shot of nostalgia. Songs included Black Slacks and Wake Up Little Susie and many more. Some of those first gigs were at the Yakkity Yak and Chez Miss Dorion. The Black Cadillacs expanded their repertoire over the years to include more classic rock music. Reeling through the years brought some lineup changes but the longest running lads were Kim on drums, Norm on keyboards and acoustic guitar and Pete on bass. Guitarists through the years have been David Randall, Sean Donnelly, Danny Bilodeau, Mike Arless, but the longest running lad as guitarist is Kirk. In June 1988, Kirk, looking to form a band, reached out to Sean Donnelly with whom he had played in a band called Destiny, in the summer of 1982. In 1988, Sean was the guitar player for the Black Cadillacs. During that summer Kirk & Sean began jamming/rehearsing together and were looking for a bass player and drummer. Sean had an idea and brought Kirk to meet Kim, Norm, and Pete where The Black Cadillacs were gigging at La Kachette. Upon introductions, all agreed that the vibrations were good and a splendid time was had by all. During that summer the idea of two bands emerged featuring Kim, Pete, Norm, and Sean continuing as The Black Cadillacs and Kim, Pete, Sean, and Kirk forming a new band called Gotham City. This arrangement continued until the spring of 1989, when Sean moves away from Montreal. Kim, Norm, and Pete invite Kirk to join The Black Cadillacs and this lineup becomes the longest running stint of The Black Cadillacs. Somewhere in the 2000s Norm takes a job down south (something about....I can't live off the gigs, man :) and so Kim, Pete, and Kirk carry the torch as a trio entertaining Fans, Friends & Family as The Black Cadillacs Continue to Cruise Through Rock Classics to this day !!
The band members are:
Kim - Drums and Vocals
Peter - Bass and Vocals.
Kirk - Guitar, Keyboards (until Norm gets home) Saxophone, Flute and Vocals
Norm - Keyboards, Guitar and Vocals...on hiatus...Come back soon, Norm